Screw Type Forming Machine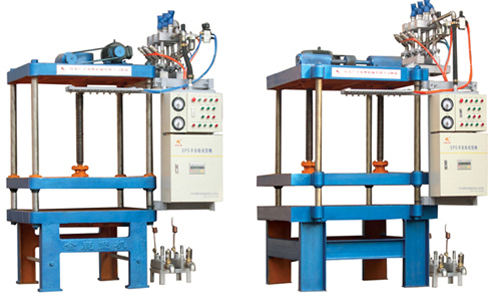 Product Introduction
• It adds Programmable Logic Controller (PLC) system on the basis of common forming machine, which adopts the advanced electronic and pneumatic components, and operation can be changed automatically and manually. It is the middle start and may change heating methods according to forms of product.
• It lowers technical requirements to operators and all operations can be controlled by PLC.
• Simultaneously feeding of multi feeding inlets greatly saves the feeding time.
• Time for the whole cycle of material feeding, heating, cooling and demoulding is accurate and stable. It saves time, reduces cost, improves economic benefits as well as develops quality of product.
• It also reduces work intensity and operations so that one person is able to operate several machines.
Technical Parameter
---