H Steel Door Type Submerged Arc Welding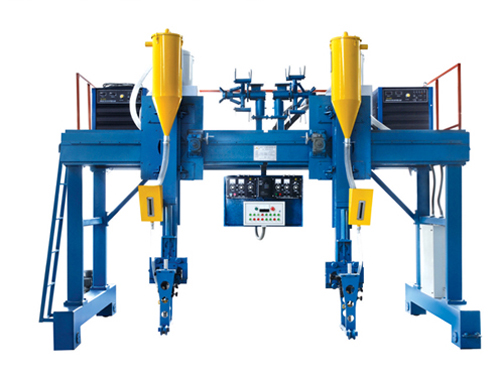 Product Introduction
• This machine adopts ship type submerged arc welding. The working pieces don't moved but gentry while welding. Movement of gentry adopts frequency control;
• The beam is equipped with two groups of guide pillars and each group of guide pillar with a set of welding heads. The up-down displacement is adjusted by electric motor and left-right displacement is adjusted by manual adjustment device;
• The pilot arc device follows welded joints mechanically, so the quality of welded joints is very high; the welding compound can be recovered automatically, which saves labor.
Technical Parameter
---