Full Automatic Panel Machine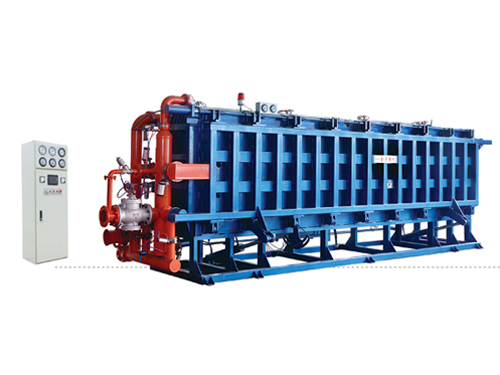 Product Introduction
• The machine is welded by high-quality profile steel with age heating treatment which can bring a high strength, non-deformation and high resistance to the expansive force from high-density products.
• The machine is controlled by PLC full computer touch screen displayer which can realize a full automatic cycle operation of mould opening, mould closing, material feeding, heating, heat preserving, vacuum cooling, demoulding and extruding-out of finished products.
• The surface of the mould is made of special aluminum alloy panel which can realize a high efficiency of heat conduction, favorable tensile strength and long service life.
• The machine is integrated with overseas advanced and special penetrating and heating techniques for shaping, and a high pressure suction fan for material feeding, cooling with a strong penetrability, favorable adhensivity, low consumption of steam, high speed of shaping and low water content so as to ensure the uniformity of inside and outside of the product.
Technical Parameter
---