Corrugated Molding Machine for Single Metal Plate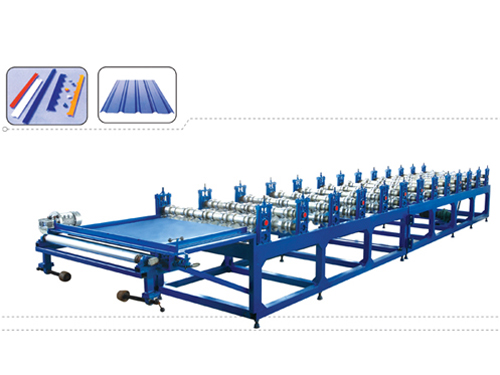 Product Introduction
• This machine adopts frequency control and has two functions, both overlapping and catching groove. It is automatic break which has stable performance and is easy to operate.
• This machine can be applied together with the color compounding machine. The molding machine for single plate is divided into several specifications, including 820 type, 860 type and corrugated type.
• Available material: color plate with width of 1000mm-1200mm and thickness of 0.4mm-1.0mm.
---